Michael Knight's


NorthStarNewsletter.com

This website is a vehicle for publishing Author Michael Knight's books, blog articles, and YouTube videos.
Michael Knight is a retired reporter who started his career in journalism in 1960 in New Zealand.
He has worked internationally in all media – newspapers, radio, television, magazines, and documentary productions (including "Contact Has Begun" which is available on this website.
He emigrated to the United States in 1990.
The focus of his three books to date (as at August 2020) is on the machinations of what is variously referred to as The Deep State, the Globalists, and the New World Order agenda
His books reveal that there has been an ongoing vendetta against President Trump since his election.- but that those responsible have in turn been part of a long-standing effort by the "Illuminati" to undermine the United States and incorporate it into a world ruled by the elite.
Given the current censorship of such matters by social media and Big Tech, the free North Star Newsletter (you can subscribe using the form below) is delivered only occasionally to advise of new articles, significant current events, and new videos on the North Star News YouTube channel.
"This is an excellent book by Michael Knight. It is a very good beginning to wake you up to what is going on in the U.S. He even gives you other research places to look.even deeper." – Kindle Customer 
I usually only read at bedtime. Unfortunately I slept very little when I started the book. Couldn't put it down. Its definitely a must read for those who take the time to …  do their own research. -Amazon buyer
Latest Blog and Video Articles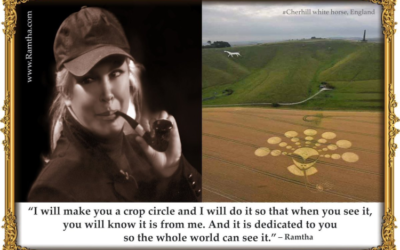 Ramtha predicted Trump would be escorted by UFOs to his inauguration. It happened.