Thank you for your payment. An email receipt is on its way.
I also have three  Kindle eBooks available on Amazon.
As you can see at right, President Trump And The New World Order – The Ramtha Trump Prophecy, is available here as a paperback  with free shipping in the US.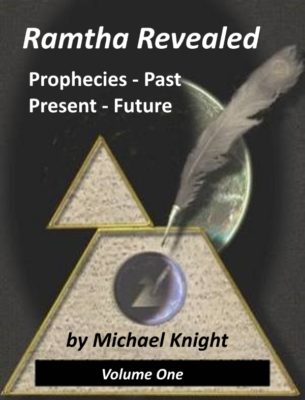 It's also available in print (free shipping if you have Amazon Prime), and  as a Kindle edition on Amazon along with  Ramtha Revealed Volumes  One and Two.
They include exclusive and,  honestly, timeless articles from the North Star Newsletter, exploring many of Ramtha's prophecies and teachings as delivered since 1977.
Because of their depth of knowledge and truth, these are historic documents and well worth preserving for current and future generations.
Take a minute – check them out. 
Michael Knight, Author/Editor/Publisher.