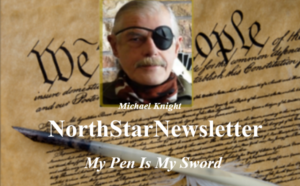 As noted in the following submission/email from subscriber "Tamara" – there was a reason, in law, why President Trump had to defer to the so-called "experts" as the CV thing became a real issue.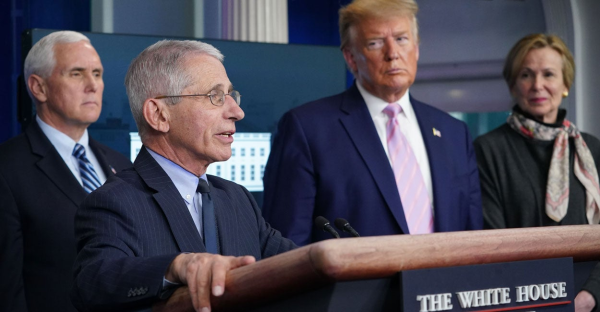 When pulling up images for this edition, I could not help but notice how President Trump looked whenever Fauci was at the mic.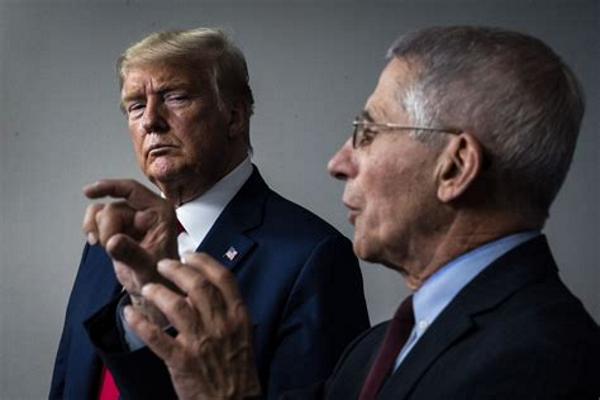 Back then I thought he was he hanging on Fauci's every word and showing personal concern about the pandemic and agreement with Fauci's statements.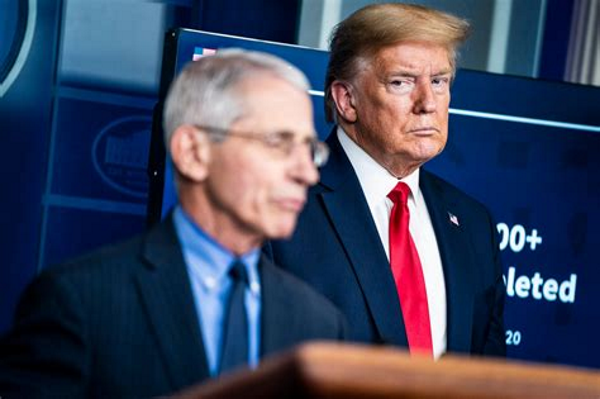 Are you Ready for the Truth?
Can you handle the truth?

Credit:- Tamara
This shines the light into the dark corners of the P@ndemic, the earliest hint of it, the reasons for it, the methods used. 
Chris Paul's guest, Keith Wilkins, was doing research into C0VID before most of us knew there was C0V1D. Before the p@ndemic broke out, he was on it. He had high up sources. He explains them. Some names you will know, others not.
The actual conversation begins at about 20 minutes in to the stream. There was 15 minutes or so of music and then a bit of technical difficulties).
This is not just scary, doom and gloom info. This podcast lays out the timeline of what was happening and the underlying facts and reasons why. This is important stuff.
I thought I knew the whole story, but there is so much more important stuff going on. I hung on every word. I feel everyone in the country needs to be enlightened. Especially those who have totally bought into the government narrative about the p@ndemic.
A Most important take away for me was the implications of The Stafford Act. 
Most of us associate that legislation as the source of all the money going out of the government to cover and pay for everything that was needed during the pandemic, from buying the stuff, to paying out money to people out of work etc.
But there is a section called "Presidential Competence", which directs that if anything is going on which exceeds the scope of the President's competence, then he is by law compelled to defer to his experts.
That is what actually made Trump go along with the recommendations of Anthony Fauci, Deborah Birx, and Robert Redfield.
Of course Trump was not an epidemiologist or virologist.
That's the reason Trump HAD to shut down the entire country, accept and promote the vaccine.
Many condemn Trump for doing that, but if he had not done so, there would have been grounds for removing him from office for not accepting the directions of the experts.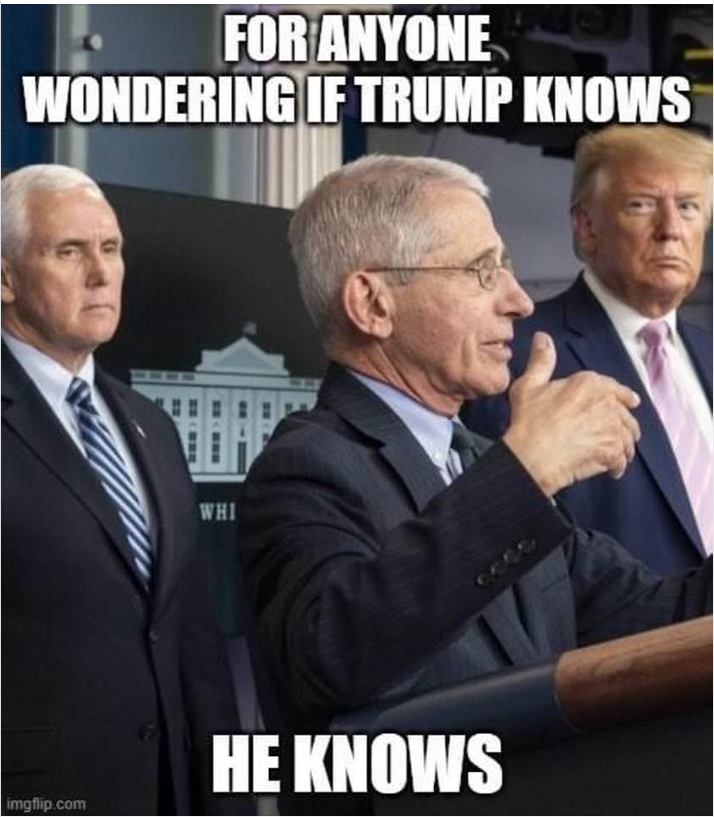 Another important data point: 24 hours before the Jan 13, 2017 meeting, was the day that   the Flynn Russia story was released.
It was leaked the day before so all the meetings were centered on 'Flynn and Russia. (To distract) Then during this transition meeting, they (Obama Admin) inserted a Pandemic Influenza Exercise which looked exactly like the Covid Pandemic as it unfolded. So that was inserted into Trump's administration on purpose.
The protocol was preplanned like traintracks that the venture had to follow.
There is so much more in this conversation that must be revealed by DAYLIGHT going into the dark corners of the schemes and plans to take down the country.
Covid 19 tests supplies and kits were being ordered in 2017, and yet we didn't hear about Covid 19 until February of 2020. 
Did you see the opening of the Olympics Ceremony in 2017?
It was a spitting image of the "Corona molecule" dancing around the stadium with other dark,  satanic images that were so obvious


Do you know about Badlands Media? It is a new INDEPENDENT broadcast syndicate of various content providers which are going to rival the mainstream media, but they won't be bought and paid for by big corporations and big Pharma.  Started by Patel Patriot and growing at light speed. This will be a new "go to" source of real information not tainted by ulterior motives of the deep state propaganda. Help get the word out. We now have a choice in content providers.
Truth Social – True Story
I am truly reluctant to ask for donations, but extremely grateful for those who have, and do.
At present, I must invest in a cellphone, because without one I cannot access President Trump's Truth Social platform. I've tried multipke times through my PC, but cannot receive the qualifying text code because we only use landline phones – so far.
If you can donate a little toward that cause, it would be much appreciated. Checks are welcome at the address at the bottom of this email.
Another option is a one-time or recurring monthly donation through Fundrazr – at the below link.
Donations at FundRazr
fundrazr.com/MichaelKnight
Again, there is no obligation – but you'd probably enjoy the short video that explains why I started incorporating a donation option.
Donations at FundRazr
fundrazr.com/MichaelKnight